Mill Valley and its surrounding communities are more than a summer destination. Locals know that the winter months are just as packed with entertainment, holiday activities, and memorable events as any other time of year. Whether you want to find a family-friendly way to get into the holiday spirit — or ring in the New Year in style — you won't want to miss out on these winter events in and around Mill Valley.


Visit One-Of-A-Kind Art Installations
Art enthusiasts will love visiting the San Francisco Art Institute's latest exhibition, Dust Specks on the Sea: Contemporary Sculpture from the French Caribbean & Haiti. On view until March 2022, this powerful showcase features sculptural works by over a dozen contemporary artists from French Guiana, Haiti, Martinique, and Guadeloupe.

The exhibit title stems from a quote by former French President Charles de Gaulle, who described his aerial view of the French Caribbean islands as such in 1964. Alluding to the region's historical trauma and postcolonial position, Dust Specks on the Sea aims to examine the complexities of de Gaulle's quote while simultaneously contributing a multifaceted understanding of this region.

Art connoisseurs will also appreciate the opportunity to attend The Art of Banksy exhibit at San Francisco's iconic Palace of Fine Arts. Running through February 2022, this unique exhibit is the largest Banksy exhibition in the world and will showcase over 80 original Bansky pieces sourced from private collections.

An exhibition at Corte Madeira's Collectors' Photography Gallery features several renowned artists exploring images that transcend boundaries of agency, identity, and gender. Reveil will run through January 2022.
Living Worlds at Morrison Planetarium
Enjoy a dazzling, thought-provoking show inside the California Academy of Sciences' Morrison Planetarium. Living Worlds is the newest original, all-digital planetarium show, taking viewers on an exciting exploration of how living beings have transformed our planet over billions of years. Displayed on the planetarium's incredible 75-foot dome, hyper-realistic virtual environments showcase everything from the icy ocean of Saturn's moon Enceladus to the dazzling expanses of space. Musical theater star Daveed Diggs narrates this interstellar journey through space and time.
Home for the Holidays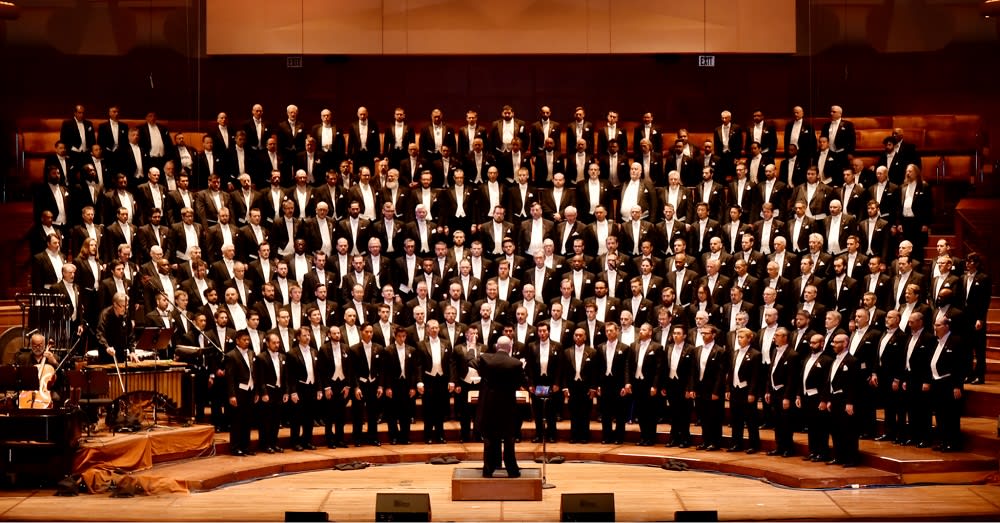 The San Francisco Gay Men's Chorus celebrates the holiday season with Holigays Are Here... Again! For the first time since the 2019 holiday season, this spectacular seasonal event is back to bring holiday cheer to all. A signature San Francisco specialty, this year's concert will feature traditional songs and classic hits like "Festival Gloria," "Go Tell It On the Mountain," "Little Drummer Boy," "Los Peces en el Rio," and "Over the River."

No holiday extravaganza would be complete without a few special guests, SFGMC's own Homophonics and The Lollipop Guild. Tickets are on sale now for different concert dates, with a finale set for Christmas Eve, December 24. You might see Kevin Kearney and his family when you stop by — attending this concert is one of their favorite family traditions.
Nocturne X
Discover, play, and unravel an expansive interactive playground at Nocturne X, where hundreds of bioluminescent sculptures react to your every movement. A multisensory experience, Nocturne X was developed by Nomina Studios and was incubated in San Francisco's creative Gray Area hub.

Visitors will be greeted by a mystical forest of sound and light as they participate in a transformative art experience. The name "Nocturne X" refers to the fantastical planet that you can explore and interact with, with a unique biosphere brought to life by over 100 artists using cutting-edge technology and interactive installations.

If you'd like a nightlife experience, Nocturne X has introduced "Nightfall," where you can share cocktails with friends while dancing the night away beneath Nocturne X's eight moons. The expansive, 4,000-square foot exhibit lights up with immersive theatrical performances and live DJ sets. It's an entirely new way to directly interact with an experience unrivaled by anything else in the Bay Area. Bookings are also available for private Nocturne X expeditions. As this is only a three-month exhibition, purchase your tickets now so you can participate before it's gone!
Fairy Winterland
From December 27 to January 9, the Children's Fairyland in Oakland sees the return of Fairy Winterland, a magical multicultural event that brings families together for the holiday season. Fairyland sparkles with thousands of twinkle lights and culturally-diverse holiday displays, all culminating in the Festival of Lights Parade led by Santa Claus himself each evening.

Children can visit Santa at the park and hand-deliver their letters to jolly old Saint Nick via the special mailbox at the Chapel of Peace. Guests also receive a complimentary cup of hot chocolate upon entry.
The Nutcracker at the San Francisco Ballet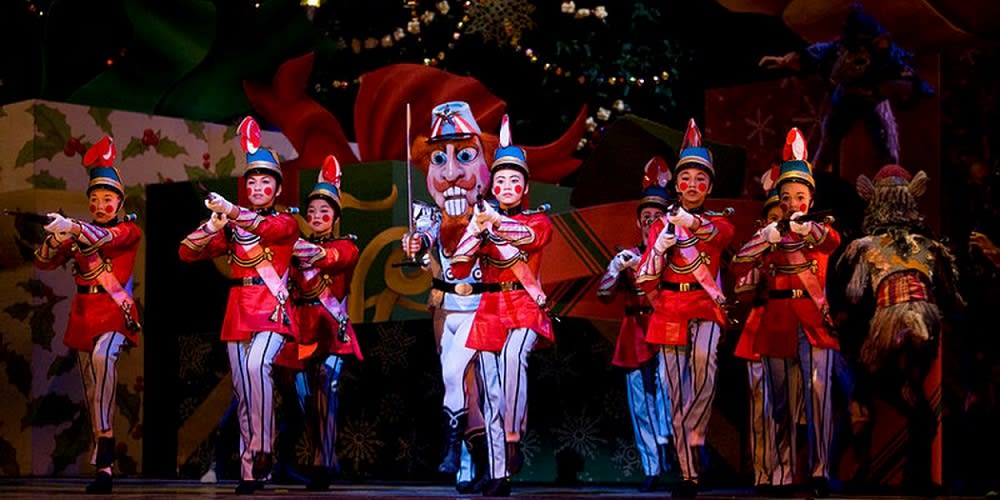 There's no better way to celebrate the holiday spirit than by visiting the land of the Sugar Plum Fairy. Visit the San Francisco Ballet this December for one of their incredible live performances of The Nutcracker. This classic holiday tale springs to life with over 150 dancers elegantly weaving through a magical wonderland of toy soldiers and snowflakes.

The San Francisco production will be accompanied by a live orchestra performing the signature Tchaikovsky score. A time-honored tradition for countless Bay Area families, there's no better time to attend a Nutcracker performance than right now — shows run through December 30. The experience is most magical for children aged five or older.
Christmas at the Fairmount
Christmas at the Fairmount San Francisco is always a lively event full of holiday cheer, festivities, and dazzling seasonal ambiance. From the hotel's life-sized Gingerbread House and Holiday Tea to a night in Santa's personal suite, there's something for everyone to enjoy!

The Fairmount's famous Gingerbread House towers over 22 feet high and 23 feet wide, and is hand-crafted every year. Festooned with royal icing and candy decor, this beloved Victorian home is the stuff of fairy tales. Private bookings are available for those interested in an exclusive dining experience inside the house.

The "Santa Suite Package" is ideal for couples seeking a festive getaway. Delight in a decorated Specialty Suite that Santa and Mrs. Claus call "home" whenever they're in San Francisco. Enjoy Santa's "Candy and Hot Chocolate Bar," overnight accommodations, luxurious amenities, a Gingerbread House kit, and more.

Of course, the holiday season wouldn't be complete without the magic of Fairmount San Francisco's Holiday Tea. Bring your friends and family to cherish a new, sophisticated tradition of sipping fine loose-leaf tea and nibbling on tasty pastries, sweets, and house-made scones.
Bubbles and Bites
Plan your New Year's celebrations and ring in 2022 in style. With a Bubbles and Bites event reservation, you can sip from sparkling wines between bites of brie quince crostini while relaxing on The Rooftop terrace at the Harmon Guest House. Starting Friday, December 31 at 3:00 p.m., you and your guests will have the chance to say goodbye to 2021 while enjoying an elegant four-course meal that includes crab cakes, caviar, short ribs, and ricotta donuts for dessert.
Faux New Year's Eve
Flanked by the picturesque countryside, Rancho Nicasio is a long-time Nicasio staple known for its rustic interior and relaxed vibe. This combination bar, restaurant, live music, and wedding venue is bringing back its holiday shows for 2021, including Faux New Year's Eve. On December 30, enjoy dinner and a show as the Beatles tribute band Sun Kings rocks out. If you want to keep the celebrations going, closeout December 31 alongside the west coast's premier Zydeco Flames.
A New Year's Eve Celebration with the Monophonics
What better way to ring in the New Year than by celebrating alongside the Monophonics? This psychedelic soul band from San Francisco will be performing at Mill Valley's own Sweetwater Music Hall on December 31. Tickets are on sale now for the event, with the choice of dinner-and-a-show or show only.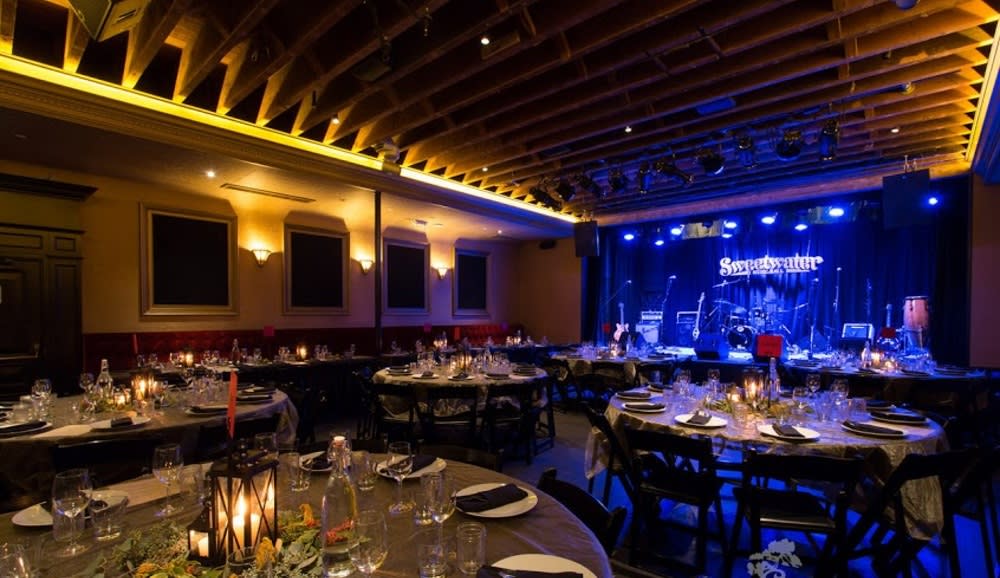 All tickets include a champagne toast to accompany the midnight countdown, plus late-night bar bites on the patio. Those who choose dinner with their entertainment will have their choice from a delicious menu that includes crispy wild shrimp, filet mignon, crabmeat causa, marinated sea bass a la plancha, chocolate quinoa pudding, and more.
Noon Year's Eve at the Bay Area Discovery Museum
Want to celebrate the New Year with your entire family, but don't want to throw off your children's bedtime routine? The Bay Area Discovery Museum in Sausalito hosts an early, kid-friendly celebration called "Noon Year's Eve."

Watch the ball drop at noon, enjoy a live DJ and dance party, and so much more! Plus, the Bay Area Discovery Museum hosts many other fun winter events like iceless skating — all the fun of ice skating without the burden of clunky winter gear.

Team up with a trusted and knowledgeable neighborhood partner like Kevin Kearney Real Estate Group to make your real estate dreams come true. From search to sale, the Kearney team will provide expert advice and unwavering support to help make your experience timely and stress-free.